Wrap It Up and Keep It Fresh
A B E I L L E W R A P S are Canadian made beeswax wraps, a natural and sustainable alternative for food storage.
🌿 Beeswax wraps protect food from the air and moisture, keeping food fresh. 
Better for you, your family and the Earth
🌿 Reusable up to a year at which our wraps are 100% compostable or you can use them as a fire starter. 
How to use:
Use the warmth of your hands to soften the wrap to create a seal and when the wrap cools it holds the shape.  Wrap bread, cheese, vegetables, or cover a bowl!
Care:
Wash in cool water and air dry on a dish rack.
🌿 Our beeswax wraps are made with local beeswax and resin, cotton & organic jojoba oil.

Be Part of the Movement ~AbeilleWraps
Contact
ABEILLEWRAPS
We are a team of three and growing.
CONTACT INFO
Please feel free to email us at: hello@abeillewraps.com 
Sales & Wholesale Enquiries
Stacy Reardon: sales@abeillewraps.com
PH: 416-995-8640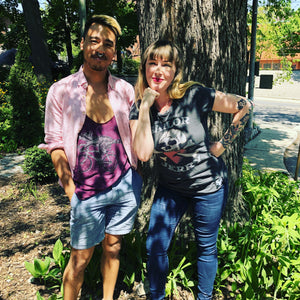 Testimonials
Abeille Wraps are the cutest and I've used mine every day for the last 4 months and they are as good as new! Thank you.

Joanne Palnerin
I bought everyone I know a set of these for Christmas! I want to collect all of the Abeille Wraps it hard to pick just one! 😁

Travis Copeland
Love the Canadiana sets! Apparently, I bought them all... sorry everyone.

Thank you for my free shipping.

Donna Bell
Love these! The first item in a long time that I have tried and has been right on point! Can't wait to get more!

Missy Lynch-Compton